5 Benefits of SculpSure Body Sculpting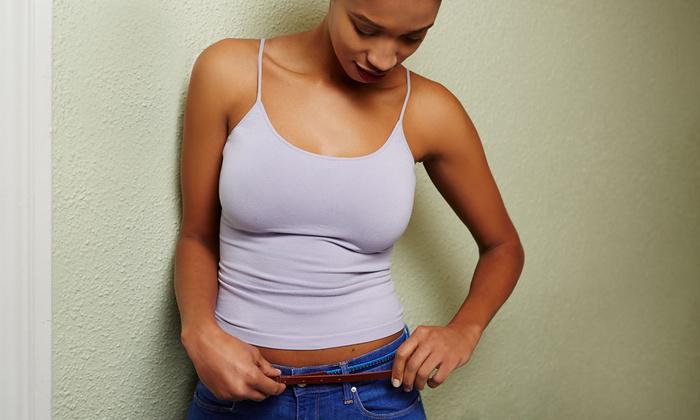 When diet and exercise aren't winning the battle against pockets of body fat, it may be time to break out a new weapon: minimally invasive SculpSure®. Why SculpSure? After reading about all of its benefits, your new question will likely be: Why not?
5 Benefits of SculpSure Body Sculpting
If your best attempts to vanquish pockets of stubborn body fat keep falling short, even with diligent exercise and a healthy diet, maybe it's time to try a laser-focused strategy. The advanced laser technology of SculpSure® can finish the battle where your hard work left off: that final bit of body contouring. The non-invasive laser technology targets stubborn fat cells, and your body eliminates them naturally as waste.
SculpSure, one of the premier services offered at Avante Laser and MediSpa in Houston and The Woodlands, Texas, has no shortage of benefits over traditional cosmetic surgeries, including liposuction, to help you put the finishing touches on that long-awaited figure and enjoy a boost of self-confidence.
SculpSure benefits include:
Pain-free procedure
If the thought of injections or painful treatments has scared you away from body contouring, you have nothing to worry about with SculpSure treatments.
The non-invasive laser technology is totally pain-free. You may feel some warmth and tingling sensations during your treatment, but the Avante Laser and MediSpa staff ensure you are comfortable throughout the procedure, controlling the laser heat to suit your personal needs.
Treat more than your belly fat
SculpSure is safe and effective in treating a number of areas where body fat tends to prove stubborn. The Avante Laser and MediSpa teams use SculpSure to treat other areas, including your:
Back

Flanks

Thighs

Under your chin
You can say bye-bye to fat for good and enjoy a slimmer, more contoured figure and profile in just a few weeks.
No surgical risks
SculpSure treatments use highly effective laser heat to target only the fat cells in a given area. Go with cutting-edge technology instead of cutting your skin with complicated surgical incisions.
Using high-tech lasers that penetrate the skin, SculpSure destroys the fat cells without harming the surrounding skin. You won't have to worry about a painful recovery, risk of infection, or complications from anesthesia.
You can enjoy the benefits of fat loss without long-term scars or skin damage because you don't have incisions.
No downtime downer
Many people put off their cosmetic dreams because they don't have the time to devote to a long recovery. With SculpSure treatments, you return to your usual activities immediately afterward, with no downtime or restrictions.
Following your treatment, your overheated fat cells will die off naturally over time. How much time? You can start to see results within four weeks of treatment and can expect to enjoy optimum results within 12 weeks of your SculpSure procedure.
Speedy treatment times
SculpSure body contouring treatments can take less than 30 minutes, depending on the area you are treating.
It takes place in a comfortable, relaxed environment. You literally just lie back and relax while the SculpSure technology turns up the heat on unwanted fat cells. There's no need to sit in a recovery room.
Enjoy long-lasting results
When the SculpSure lasers destroy unwanted fat cells, those cells are gone for good. You won't have to undergo maintenance treatments or follow any special plan to maintain lifelong results.
While destroyed fat cells can't regenerate, there is a potential for fat to expand in other nearby fat cells. For this reason, it's important that you eat a well-balanced, healthy diet and exercise daily. Let the results of a newly contoured body be a strong motivator to keep moving and eating right.
All these benefits and more are just a phone call away. Book a SculpSure consultation at Avante Laser and MediSpa online or by phone today.