Boosting Body Confidence with SculpSure®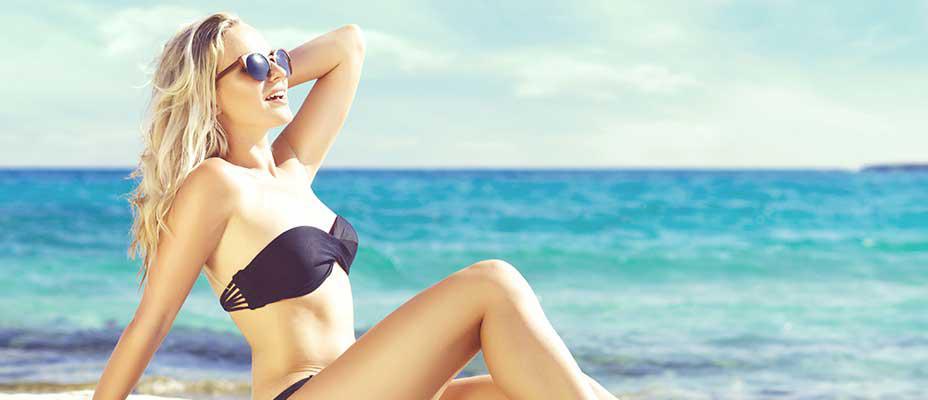 SculpSure® is changing the way people feel about themselves by improving body confidence. This non-invasive, relatively fast procedure can help you see a significant improvement in the shape of your body. How can it help you get rid of fat cells?
Do you like the way you look? If not, you're not alone! The Park Nicollet Melrose Center (May 2014) conducted a study that found 80 percent of women don't like the way their body looks. Body confidence is critical to a person's overall sense of well-being and mental state of health. With, SculpSure® you can feel happy and excited about your appearance every time you look in the mirror.
What does SculpSure® offer?
SculpSure® is a body contouring technology that is highly targeted and designed to be very effective. It works to reduce the presence of fat cells in a safe way, allowing your doctor to help you trim away areas where you've had trouble getting rid of fat previously. The procedure only takes about 25 minutes – so you can hop in for a treatment on your lunch break. During that time, it can target problem areas of fat, including the flanks and the abdomen.
What makes SculpSure® good for your confidence?
How many hours have you spent at the gym trying to get rid of those stubborn areas of fat? Perhaps it is your midsection that never seems to get as flat as you would like. No amount of dieting and crunches can get rid of the stubborn fatty tissue along your sides. SculpSure® helps target those specific areas, removing fat cells that simply will not go away any other way.
Another great thing about this procedure is that it's a non-invasive solution. It's never wise to go under the knife for a cosmetic procedure, and with SculpSure®, you don't have to.
What are the benefits of SculpSure®?
Everyone's results will be a bit different. However, most people who use it can see a significant reduction in the number of fat cells located in their key target areas. It also offers a few other benefits when compared to other types of treatment programs.
There's no downtime. During your lunch break, you can stop in for a procedure at our office if you like. This is a significant benefit since it gives you the ability to get the care you need on your schedule.
It's customizable. That means our team works closely with you to create a treatment plan to target those areas you want to target in the number of treatments ideal for your body's needs.
It's a safe solution. It has been FDA approved. There are few, if any, risks to the procedure either.
According to SculpSure®, 90 percent of patients are happy with the results they get. That's an impressive satisfaction rate from this type of technology.
What to expect from your SculpSure® procedure
When you come in for your initial appointment here at Avante Laser and MediSpa, we'll talk to you about your body goals and needs and determine if SculpSure® could be a good solution.
Treatment sessions don't take long and involve no pain or discomfort, but you will feel a bit of a cooling sensation on your skin during the procedure. You'll be relaxing comfortably during the process as we use a hand-held device over the target areas. This features a laser that turns on and off, raising the temperature of the fat cells during the process. You may feel a bit of warmth on your skin, which is very typical. Over the next 25 minutes or so, we'll move the device and adjust it as necessary.
After it's over, you'll be able to resume your daily activities. We'll also talk to you about repeat visits and other services that may benefit you.
Ready to learn more about SculpSure®?
When you schedule an appointment with our team at Avante Laser and MediSpa, you'll learn more about how well SculpSure® can work to meet your needs. It's transformative for many people. Schedule a consultation with us today to learn more.