How to Know Which Injectables to Get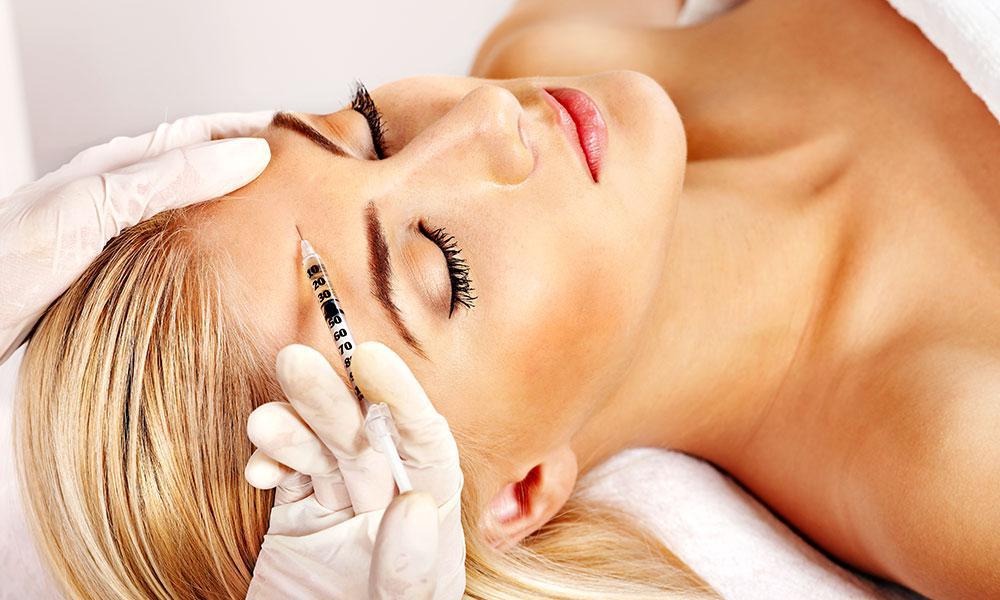 Avante Laser and MediSpa's experienced aesthetics team offers insight into which injectable may be right for you.
When you're feeling overwhelmed by the many choices available in cosmetic injectables, it can help understand what each type of injectable is designed to do. Whether you want to redefine your lips, smooth out loose skin, or eliminate wrinkles and crow's feet, dermal injectables offer long-lasting results, helping you improve your appearance and self-confidence.
What injectables are available?
At Avante Laser and MediSpa, you can choose from several injectable treatments including:
Botox®
Dysport®
Juvẻderm®
Restylane®
Perlane®
Radiesse®
Belotero®
Scultra® Aesthetic
Depending on the aesthetic issues you want to address, your Avante Laser and MediSpa provider can recommend the right treatment and help you achieve optimal results.
Which injectable treatment is right for me?
To learn more about which injectable will address your specific issues, here's a breakdown of common aesthetic problems and recommended treatment options:
Wrinkles and fine lines
Effective injectables for eliminating wrinkles and fine lines in your face and hands include all options available at Avante Laser and MediSpa. For minor to moderate wrinkles, Belotero is a thin filler that can be used closer to the surface of your skin and is effective at treating fine lines around your lips and eyes.
If you have severe wrinkles and folds, you may achieve better results with Restylane or Perlane.
Sculptra Aesthetic also works on wrinkles but uses a more gradual process than other injectables. This treatment stimulates your body's own production of new collagen that fills in wrinkles and lines over time, with long-lasting, dramatic results.
Thin lips
Suppose you're dissatisfied with thin, poorly defined lips. In that case, you can benefit from Restylane or Juvẻderm treatments, two injectables that contain hyaluronic acid, a naturally occurring acid in your skin.
These treatments instantly add hydration and volume to your lips, enhancing their appearance immediately with natural-looking results.
All of these injectables provide long-lasting results, averaging one to two years.
Frown lines and crow's feet
If you have frown lines across your forehead or crow's feet around your eyes, either Botox or Dysport can be effective remedies. These injectables are effective at treating repetitive-use muscles caused by everyday actions, like squinting and frowning.
Both treatments contain botulinum toxin that temporarily paralyzes your muscles, blocking the nerve signal to your brain that causes muscle contractions.
Nose and mouth creases
Deep folds and wrinkles around the nose and mouth, including laugh lines, can be effectively treated with Radiesse. This injectable contains calcium hydroxyapatite, a substance that instantly plumps your skin and also stimulates natural collagen production for progressively smoother skin over time.
Radiesse treatments provide immediate skin-tightening benefits to make your skin look younger than your years.
Your Avante Laser and Medspa provider will provide you with a comprehensive treatment plan to address your specific cosmetic concerns. Knowing what to expect, going into your consultation can help you make the most informed treatment decisions.
The benefits of injectables
Thanks to advancements in aesthetic practices, there are now more injectable options available than ever. They offer a number of benefits, including:
Fast treatment times

Virtually painless procedure

No surgical risks

Long-lasting results

No downtime or recovery period
Injectables also provide natural-looking results that can significantly boost your self-confidence and self-esteem. This treatment is especially effective for both men and women who want to address issues developing as part of the natural aging process and want to retain their youthful looks without surgery.
To learn more about the benefits of injectable treatments, schedule an appointment with Avante Laser and MediSpa.