Say 'So Long' to Acne Scars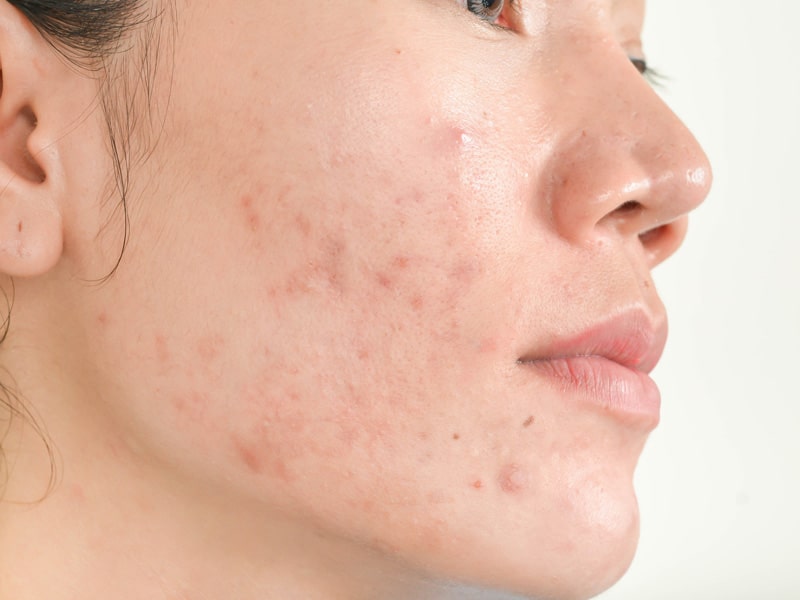 It's estimated that 50 million Americans live with acne each year. Most people have experienced the inconvenience of dealing with acne to some degree, whether as an occasional breakout or chronic acne.
The battle with acne is not easy; it can deeply affect a person's self-esteem and confidence. While many are able to minimize these effects with treatment, others are left with long-term acne scars that undermine their confidence.
Crown Aesthetics is proud to offer treating physicians SkinPen®, the first FDA-cleared microneedling device — and the only device clinically proven to improve the appearance of facial acne scars. Sold only to physician-directed practices, SkinPen was developed, engineered, and manufactured with the industry's most rigorous standards for quality and safety.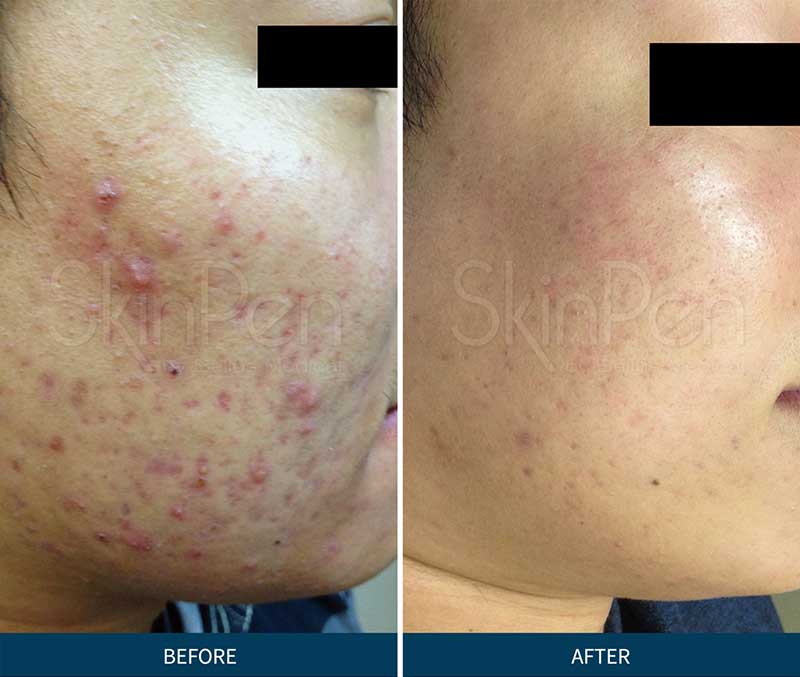 Male
Age: 26
Procedure: 3
Why does this matter?
When selecting an acne scar treatment, you deserve the best and most effective option available. Being the first microneedling device cleared by the FDA, that option is SkinPen.
How does microneedling improve acne scarring?
The SkinPen causes controlled micro-injuries that stimulate the body's natural wound-healing process. These micro-injuries trigger your immune system to remodel the scar tissue, while keeping the overall structure of the skin intact.
Is microneedling for me?
During the clinical trial for SkinPen, 90% of patients reported an improvement in the appearance in their acne scars at the end of six months and would recommend this procedure to friends and family. Patients love that SkinPen is a minimally-invasive treatment, and most treatments take about 30 minutes.
Still not sure?
Check out these before and after pictures. The results speak for themselves!
Female
Age: n/a
Procedure: 6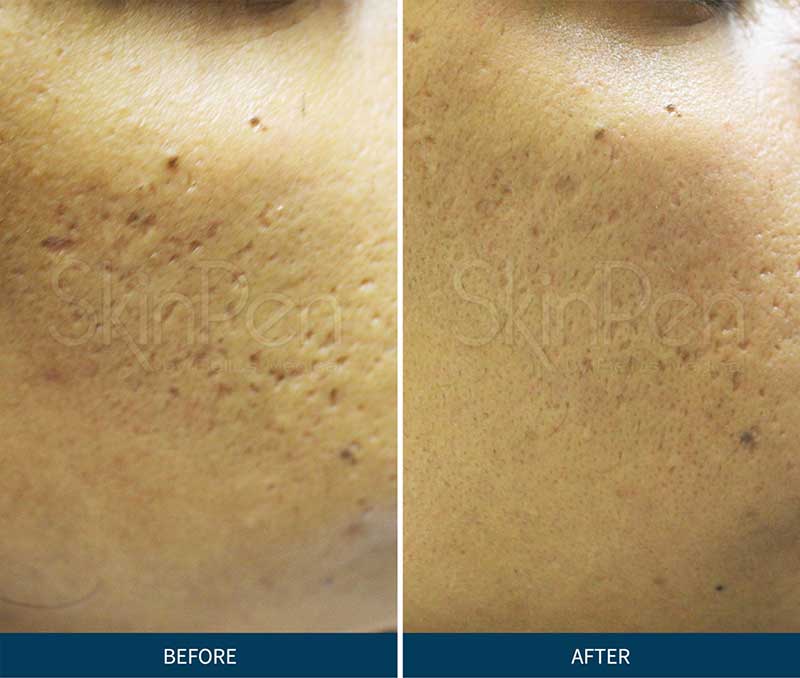 Male
Age: n/a
Procedure: 5