Understanding the Difference Between Dermal Fillers and Botox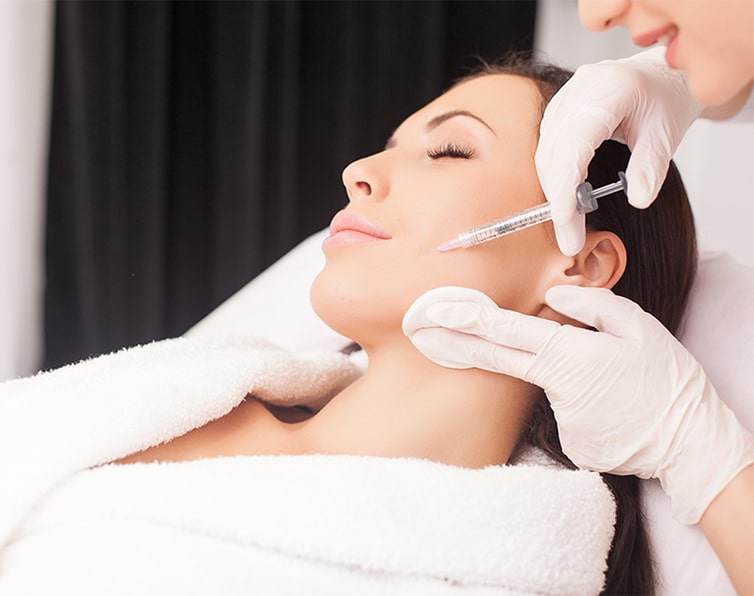 Both dermal fillers and Botox are injection-based cosmetic treatments. Though the procedures involved are considered slightly invasive, they are not a form of medical surgery. Not only are the treatments quite different, but they are intended to have quite different results as well. In this article, we'll attempt to clear up any misconceptions about dermal fillers, Botox, their similarities, and their differences.
Botox: An Overview
Botox contains a scientifically purified form of bacteria that helps freeze muscles, reducing the appearance of wrinkles and lines on the face and forehead. It has been safely used for decades in this manner and has been proven to successfully soften or even eliminate age lines caused by facial expressions.
While extremely popular, it's important to remember that Botox only works on those wrinkles and lines that result from muscle movements. This is why the treatment generally concentrates on the upper face, where smiling, squinting, and frowning over decades can produce noticeable lines. Unfortunately, it will not work on wrinkles caused by sagging in the neck, cheeks, or jowl.
Botox is not a permanent fix either. Typically, it only lasts for around three to four months. Also, while it is considered perfectly safe, there are some side effects to consider. The worst of these are drooping eyelids, tight muscles, headaches, numbness, and difficulty swallowing, all of which are quite rare when the Botox is administered by a trained professional.
Dermal Fillers: An Overview
Also known as "soft tissue fillers," dermal fillers are substances that can be injected under the skin to provide a fuller appearance. Among the most popular types of filler are Calcium Hydroxyapatite, Hyaluronic Acid, and Polyalkylimide. Though they may sound foreign, these unique compounds are specifically formulated to be highly compatible with the body.
Dermal fillers are widely used to treat the signs of aging or other cosmetic problems. They can take some time to work and normally do not last more than several years. However, they are very effective as well. Some of the most common reasons for pursuing dermal filler treatment include plumping thinning lips, removing shadows or wrinkles under the eyes, softening recessed scars, and filling out wrinkles in the mouth and cheek areas.
As with Botox, dermal filler treatments are considered perfectly safe as long as they are provided by a trained professional. However, there are some side effects to look for, including redness, itching, and skin damage caused by loss of blood flow to the cells. In some cases, the patient will report being able to "feel" the filler in the skin, though this depends greatly on the injection site.
Which Treatment is Right For You?
Botox focuses on "freezing" the muscles in order to reduce and reverse the wrinkles and creases caused by everyday facial expressions. Since it only works on muscles, treatment is typically confined to the upper face, such as near the eyes and forehead.
Dermal fillers use scientifically-developed substances that can "fill" or "plump up" areas that h
ave lost smoothness or volume. This includes wrinkles that have developed around the mouth, lips, cheeks, and neck.
From a comprehensive standpoint, these treatments are designed to do similar things, but in very different ways. That's why it's not uncommon to see them combined into the same procedure. For instance, an attending technician may perform Botox injections to remove crow's feet while simultaneously using dermal fillers to fill out the patient's cheeks and mouth area.
Contact Avante MediSpa to Learn More
As with any other type of cosmetic procedure, what's important is that you first consult with a trained professional from a spa or clinic that you trust. These individuals have the skill and knowledge to evaluate your condition and recommend the best course of action.
Here at Avante MediSpa, our team has years of experience providing both Botox and Dermal Filler injections to clients all over Greater Houston. We offer a variety of premium products and brands in a safe, clean, and comfortable environment. To learn more about how we can help eliminate crow's feet, frown lines, furrows, and more, contact Avante MediSpa today.