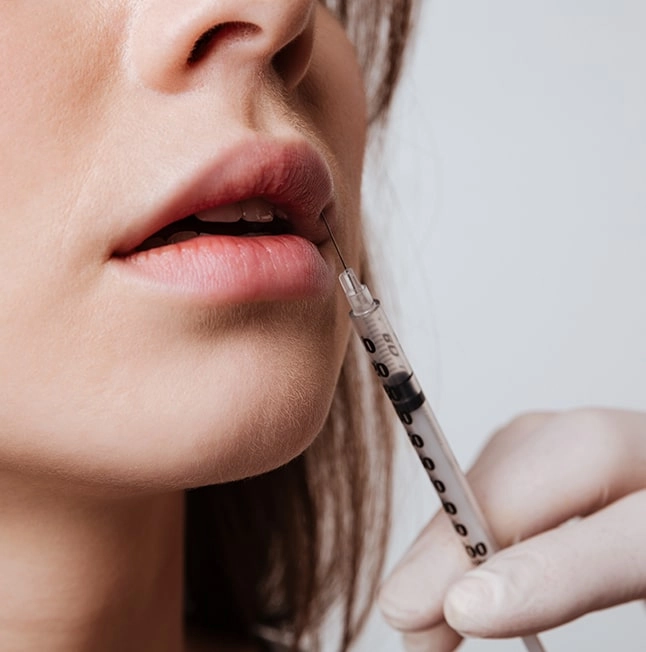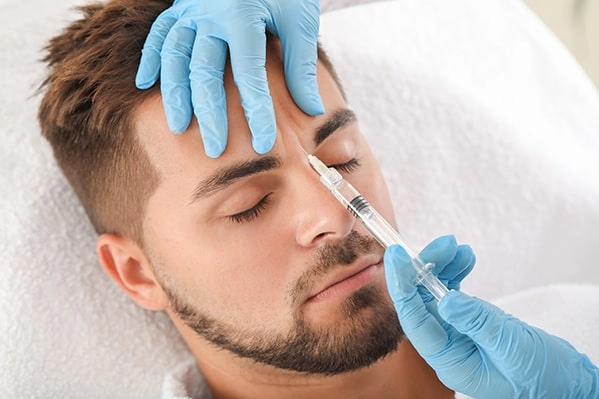 CONSULTATION
Botox & Injectable
Fillers
Botox and dermal fillers are cosmetic products injected into the skin by a specialist. They are non-surgical and are minimally invasive. Biotin-based Botox relaxes and freezes, which means Botox can help reduce the appearance of face creases and wrinkles. Dermal fillers are made up of chemicals that provide volume to thinning regions. This thinning usually occurs in the cheeks, lips, and mouth. If you wish to raise your cheekbones and plump up your lips, Botox® and fillers are the answer. Avante Laser & MediSpa provides Botox and a wide range of injectable dermal fillers to meet all of your cosmetic demands.
If you have any questions about our wide range of injectables, call one of our 2 locations in Texas located in the cities of Houston and The Woodlands, or schedule a consultation online.
Contact Us

Questions
Botox & Fillers Q & A
How do Botox® and Dysport® work?
Botox and Dysport are both made from purified forms of botulinum toxin. They block nerve signals that contract muscles. When they're injected into muscles, the muscles relax, which eliminates or significantly diminishes wrinkles.
Botox is a brand name for botulinum toxin type A, which works by blocking the release of certain chemicals that cause muscle contraction. This helps to relax facial muscles and smooth out wrinkles for a more youthful appearance.
It's often used to help reduce the appearance of crow's feet, forehead creases, and frown lines between the eyebrows.
For those striving to achieve a more rejuvenated, youthful look without undergoing costly and invasive procedures, Botox may be the ideal option. Our facilities offering expertly administered Botox near you can safely utilize injectable botulinum toxin type A solution into facial muscles to reduce wrinkles while creating long-lasting results!
Dysport is another type of botulinum toxin A that works similarly to Botox. It also helps relax facial muscles and reduce the appearance of wrinkles.
Dysport is often used for the same areas as Botox, like crow's feet and forehead creases. Botox and Dysport are safe and effective treatments for wrinkles.
What types of wrinkles are treated with Botox® and Dysport®?
These injectables treat wrinkles caused by the repetitive use of muscles, called dynamic wrinkles, these include:
Crow's feet (around the eyes)
Frown lines (around the mouth)
Forehead furrows
Bunny lines (on the upper nose)
Neckbands
Find Out More In Our Guide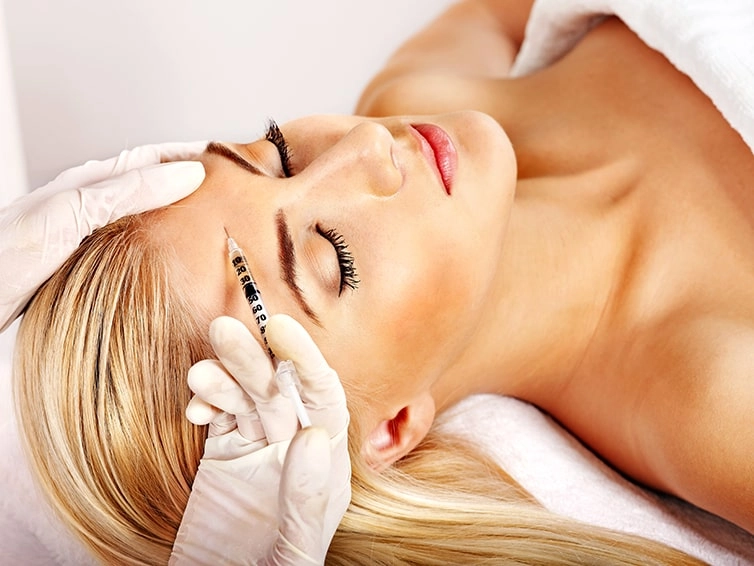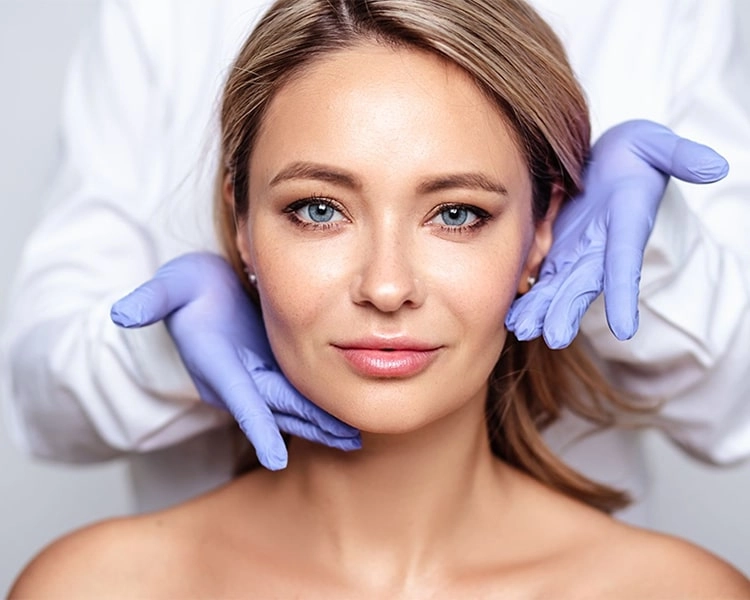 What are Juvéderm® fillers?
Juvéderm is a family of injectable fillers that contain hyaluronic acid mixed in a smooth gel. Hyaluronic acid is naturally produced in your skin, where it hydrates and adds volume.
You can find a complete line of Juvéderm fillers at Avante Laser & MediSpa, including Voluma® XC and Vollure™ XC. As a group, these fillers last one to two years and can do the following:
Plump lips
Add volume and lift to cheeks
Diminish moderate to severe wrinkles and folds, such as smile lines
Diminish fine lines and wrinkles around your nose and mouth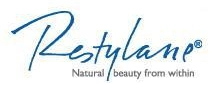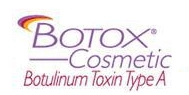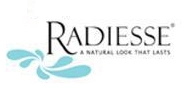 What options are available to reduce discomfort and bruising experienced by Botox and fillers?
Getting Botox and fillers near you in Houston and The Woodlands should help you take years off your face, but you shouldn't have to stress about pain or discomfort. At Avante Laser & MediSpa, you can feel confident that our aesthetic specialists have extensive experience in injecting your treatment into precise areas to minimize discomfort and bruising.
Avante Laser & MediSpa is proud to offer the Accuvein vein visualization technology to improve your injectable experience. AccuVein vein visualization technology helps improve aesthetic procedures by providing better vein visibility. The AccuVein AV400, a non-contact, lightweight, portable vein illumination device, provides a visual road map of the patient's vasculature on the surface of the skin. The ability to visualize a patient's unique anatomy facilitates vein avoidance with refined needle placement to minimize bruising during injectable procedures.
You can even come in a little early for your visit and apply a topical numbing cream or ice pack to dull any stinging sensations you may feel during your treatment. One of the most in-demand solutions for discomfort offered at Avante Laser & MediSpa is PRO-NOX™. This state-of-the-art nitrous oxide system — also known as laughing gas — can help you entirely zone out and relax during your Botox or dermal filler session.
An added benefit of PRO-NOX is that once you stop inhaling the gas, the effects wear off, and you can drive home safely. With so many solutions to make you feel at ease during your visit, you won't have to worry about any sort of discomfort.
When you're ready to fight the signs of aging and find out how injectables can help you achieve the results you want, call Avante Laser & MediSpa or schedule a consultation online.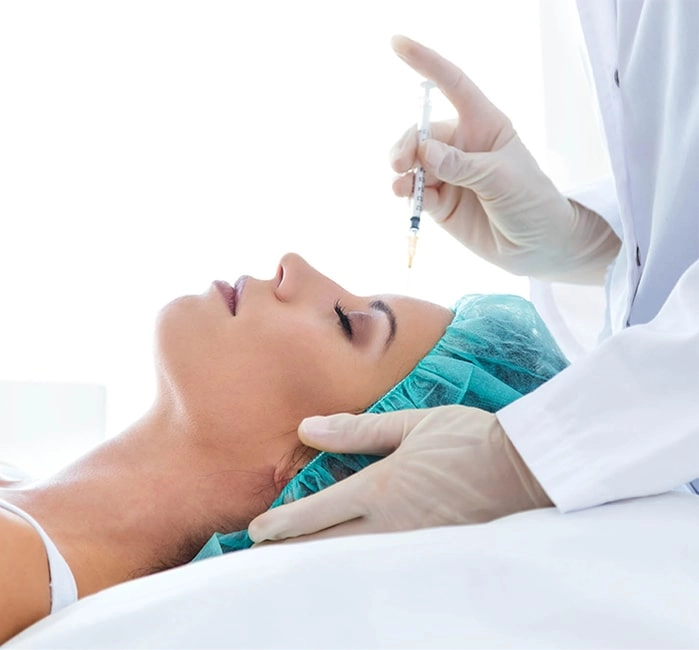 Contact your preferred location and start your aesthetic and wellness journey today.
The Woodlands
8708 Technology Forest Place
Suite 125, The Woodlands, TX 77381
Houston
3651 Weslayan Suite 200,
Houston , TX 77027