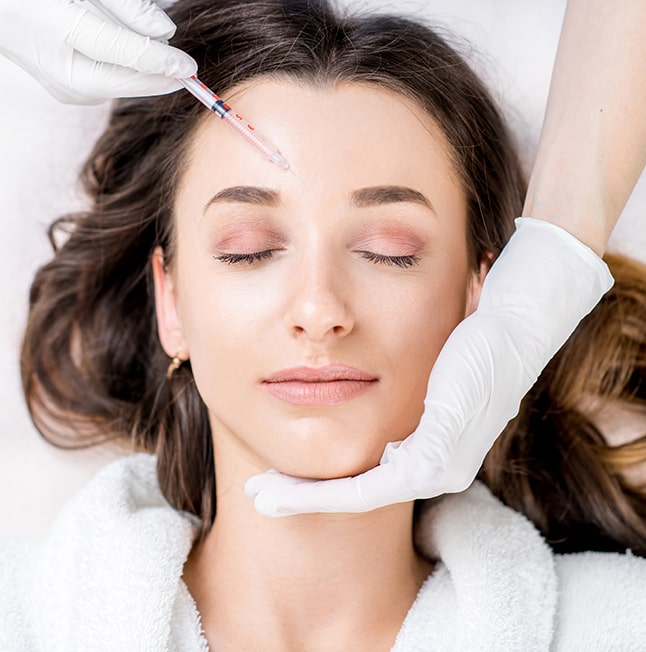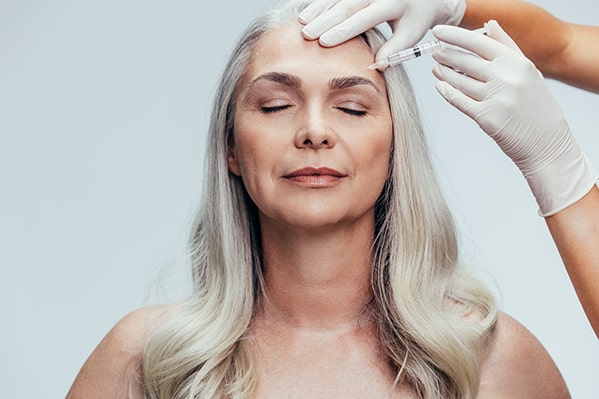 CONSULTATION
Botox & Injectable
Injections
Botox injections stop nerves from sending chemical impulses that cause muscles to contract. These injections are most commonly used to temporarily relax the face muscles that produce forehead and eye wrinkles. Botox injections are also used to treat neurological disorders. And Injections must be positioned carefully to avoid negative effects. Botox administered incorrectly can be harmful. But you can rest assured that Avante Laser & MediSpa is the longest-running medical spa in The Woodlands and Houston, with highly-qualified experts and decades of expertise. We are the best at what we do and we only use the best products. Botox is an FDA-approved cosmetic injection that reduces wrinkles and creases. It's called "the wrinkle relaxer'' for a reason!
Imagine seeing results that are natural and striking as soon as a few days after your initial treatment! The muscles in your face will be relaxed just enough so that you can have that natural smile, look surprised and even frown without creases or wrinkles. It even helps to prevent wrinkles and lines from becoming deeper over time. Talk about preventative medicine!
Contact Us

Questions
Botox Injections Q & A
How Botox Works
Botox is a clear liquid that is injected using a fine needle into the targeted area, paralyzing the muscles and stopping nerve signals in the muscles from contracting. This causes wrinkles and lines to soften and relax. Making you look and feel relaxed.
Once the muscles are relaxed, your skin will be smoother, creating a much more relaxed appearance. Botox is FDA approved and has been in use for more than 20 years. We here at Avante Laser and Medispa believe it is an effective and safe treatment for anyone wanting a youthful look.
How Long Does a Botox Shot Last?
The effects from Botox will last 3 to 6 months. As muscle movement slowly returns, the lines and wrinkles will eventually begin to reappear and need to be treated again. Did you know that the lines and wrinkles often appear less severe in time after a few treatments because the muscles begin to shrink? Another great reason to start your treatments as early as possible.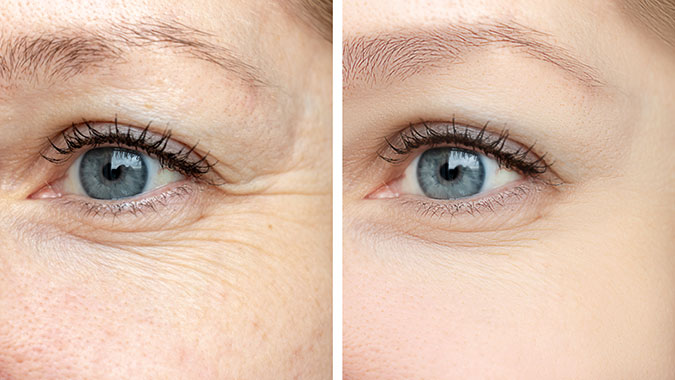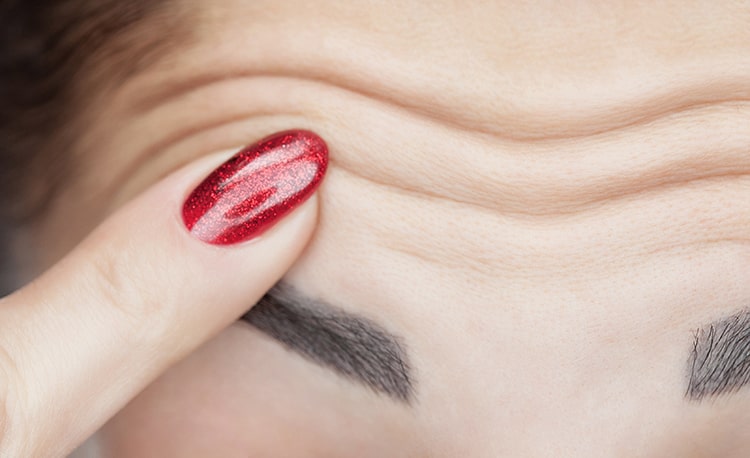 Schedule Your Botox Appointment Today!
We welcome you to book your appointments at Avante Laser and Medispa anytime online to schedule your Botox regimen in Houston or at our office in The Woodlands. Our medical team at Avante Laser and Medispa will develop a customized treatment plan for you once they assess your desired results, your concerns, and current health.
How Much Will Botox Cost?
The cost of Botox injections depends on a few important variables that must be taken in consideration during your preliminary assessment. For example, the size of your facial muscles, the number of treatment areas, the number of product units and your desired results. Generally, men need more units than women because their facial muscles are larger. The goal of our medical experts at Avante Laser and Medispa is to get you the results you want at the lowest cost to you.

FAQs
For Botox
At Avante, all Botox and fillers are performed exclusively by our team of instructing doctors, nurse practitioners (NP), and physician assistants (PA) who are senior medical clinicians with a master's degree.
A fast, and minimally invasive, small medical syringe will be used to inject Botox directly into the muscle that needs to be relaxed. Any discomfort at the injection site is minimal. Immediately after the Botox injection, you may feel a slight residual sting. A small bump may also appear where the injection occurs, but it will disappear soon.
After a few minutes, your face will look almost the same as when you entered Avante, but if your skin is sensitive, it will be red. Usually, you can return to work or normal activities immediately after treatment. In the range of 1-10, most clients rate the pain level as 1-2.
You must remember Botox will not take effect immediately. After the Botox injection, it takes up to 14 days to completely block the nerves that contract the muscles and relax them. In most cases, you should see subtle differences in the treated area's appearance within the first week.
If this is your first treatment, you may feel "heavy" or tight in the treatment area. Because your muscles get temporarily paralyzed, you may also notice a difference in the range of expressions.
The results of Botox usually last 3-4 months.
How many Botox treatments are required for each person is slightly different. Our body metabolizes Botox cosmetic neuromodulators at different rates. Your desired outcome, age, and muscle mass will help to determine your ideal treatment plan.
For best results, you need regular injections of Botox every 3-4 months.
After the Botox injection, it is common to feel a slight heaviness or pressure on the treated area. Some people experience temporary side effects, such as mild headaches, on the first and second day of treatment.
There may also be slight redness and bruising at the injection site. Most people have no side effects at all and resume work or daily activities immediately after treatment.
The dose of Botox is measured in units, usually in the form of 100-unit vials. The Botox unit refers to the amount of medicine injected into a specific treatment area. For example, patients usually treat a vertical frown line, or "elevens" (between the eyes) of 10-25 units.
Neuromodulators (such as Botox) are widely used as preventive measures to prevent wrinkle formation. As time goes by, aging will deepen your facial lines and wrinkles. More and more young people choose to use Botox treatment in their 20s and early 30s to prevent wrinkles and fine lines appearing.
The minimum age for Avante's Botox treatment is 18 years.
Both are neuromodulators with similar benefits and results. Their formulas are different, which means that one may be more effective in some therapeutic regions than the other, and vice versa.
Similarly, our bodies have different metabolisms and reactions. That is why some customers who have not achieved the results they want with Botox report that Dysport works well. Avante's experienced cosmetic injection experts will help you choose the most suitable product for you.
More and more people are choosing cosmetic injections like Botox. According to data from the American Society of Plastic Surgery (ASPS), 7.69 million Botox treatments were performed in 2019.
Worry about looking fake or excessive? Don't worry. At Avante, our approach to all medical beauty treatments is to solve your problems and provide the best and most natural results. Everyone will notice, but no one will know. You will not be disappointed!
Contact your preferred location and start your aesthetic and wellness journey today.
The Woodlands
8708 Technology Forest Place
Suite 125, The Woodlands, TX 77381
Houston
3651 Weslayan Suite 200,
Houston , TX 77027