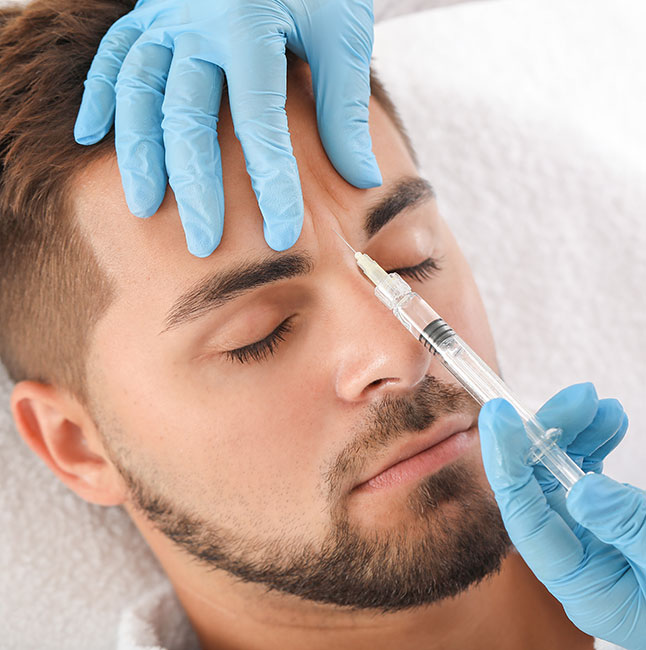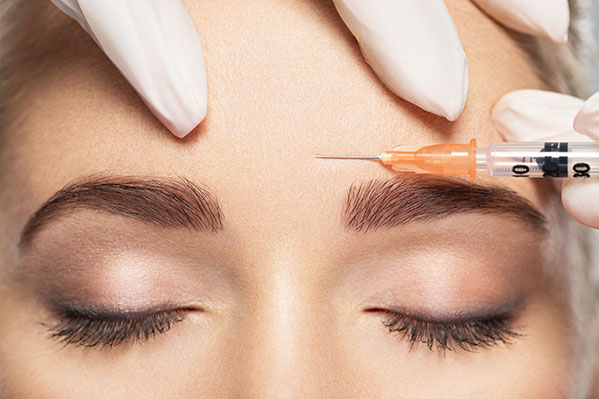 CONSULTATION
Dysport Injections
Don't let your brow frown lines define you. To smooth out moderate to severe frown lines between the brows in people who prefer a natural look, Dysport is a natural-looking, fast-acting, long-lasting prescription injectable. According to national standards, Dysport should only be administered by a healthcare professional with competence in treating the relevant indication and using the requisite equipment. Dysport injections by our experienced professionals at Avante Laser and Medispa will smooth out unwanted lines and wrinkles.
Contact Us

Questions
Dysport Injections Q & A
What is Dysport?
Like Botox, Dysport is a prescription cosmetic injectable that softens severe to moderate lines and wrinkles without changing the movement or looks of your face. Repeated movements and muscle contractions often cause wrinkles. Dysport will relax these muscles, which will give you more natural looking results.
How Does It Work?
Dysport disrupts muscle activity to cure moderate-to-severe brow frown lines. Repetitive motions and muscle spasms cause wrinkles. One injection between and above the brows prevents these frown wrinkles from occurring. Dysport injections are very effective in reducing muscle activity to treat severe to moderate frown lines on the forehead, between the brows, and around the eyes. The smoother your skin is the more comfortable and natural you will look and feel. The great news is that Dysport has been FDA-approved for almost 25 years. Our medical team at Avante Laser & Medispa can offer you this very safe and effective remedy.
Dysport is FDA-approved and has been in use for more than 25 years. It is an effective and safe treatment.
What Does Dysport Correct?
Dysport quickly softens facial lines and wrinkles between your eyebrows, eye area, forehead, and smile lines. This treatment is best for:
Crows feet
Lifting the corners of the mouth
Eyebrow reshaping or brow lift
Vertical lines between your brows
Forehead frown lines and rows
Diminishing neck bands
Vertical lip lines and smile lines around the mouth
Bunny lines
Improve facial symmetry
Correcting a gummy smile
Reducing jowls
Hyperhidrosis
Preventing wrinkle deepening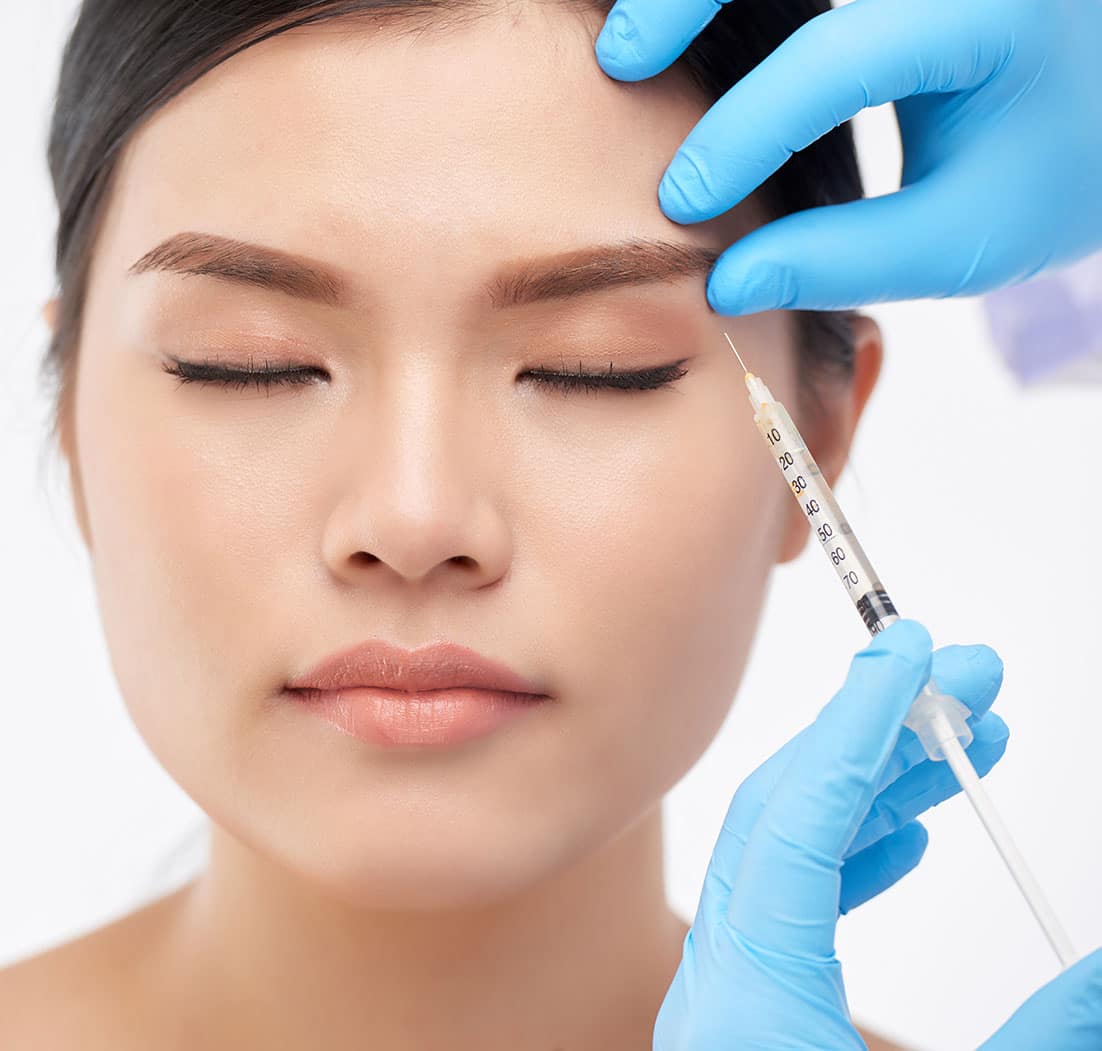 Discover the Versatility of Dysport: Quick Results for a Youthful Appearance
Since its FDA approval in 2009, Dysport has gained popularity for effectively diminishing horizontal forehead lines. Its unique diffusion properties make it particularly well-suited for treating larger areas. In addition to forehead wrinkles, Dysport is also commonly used to address crow's feet and the vertical "frown lines" that develop between the eyebrows. With a faster onset time than many other neuromodulators, Dysport delivers prompt results, making it the perfect treatment option before special occasions or big events.
What Does The Treatment Feel Like?
The Dysport injection is done by a professional using an ultra-fine needle injected directly into the area that is getting treated. There is a slight stinging sensation during the treatment, but there should not be any discomfort after the injection.
There is minimal downtime, which means that you can get back to your day quicker.
When Can You See Results?
You will be able to see full results within 14 days of treatment, with the results that can last up to 4 months.
How Often Are Treatments Needed?
How many Dysport treatments are required for each person is slightly different. Our body metabolizes Dysport at different rates. Your desired outcome, age, and muscle mass will help to determine your ideal treatment plan. You can get the best results when you get treatments for Dysport every 3 to 4 months. Your injection specialist will help you create a custom treatment plan that will meet your wanted outcome.
When you have ongoing treatments, you could find that maintenance injections only need to be done between 2 and 3 times per year.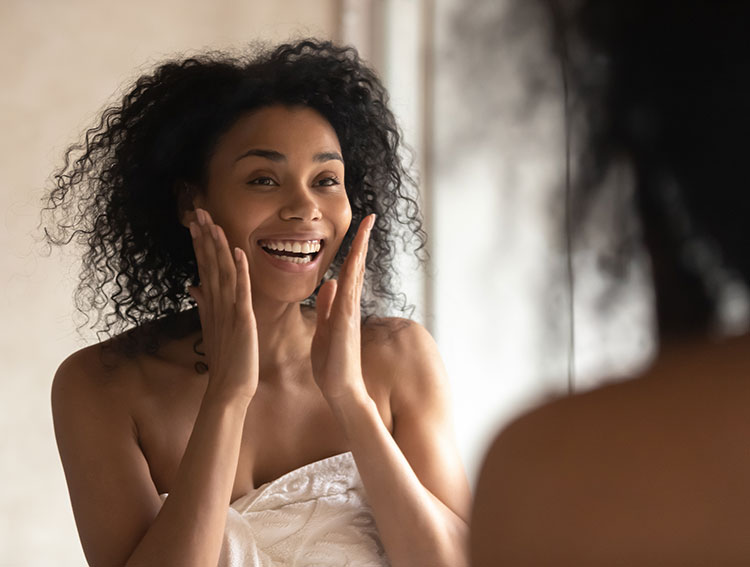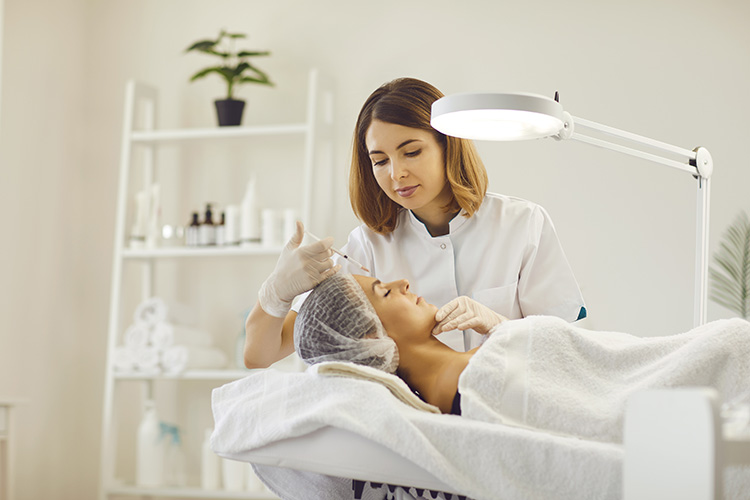 How Much Does Dysport Cost?
The cost of a Dysport injection will get based on the number of areas getting treated, the size of your facial muscles, your desired outcome, and the number of units needed. Men will often require more units and treatments than a woman because they have much larger facial muscles.
What To Expect After Your Treatment
It is normal to feel some pressure or heaviness in the treated area after you have an injection. Some people have experienced a mild headache when they have their treatment and the day after. There may also be some slight bruising and redness at the injection site.
How Old Do I Need to Be For Dysport?
Neuromodulators get widely used as preventive measures to prevent wrinkle formation. The minimum age for Avante's Dysport treatment is 18 years.
Dysport Versus Botox
Dysport and Botox are neuromodulators with similar benefits and results. The difference lies in their formulas. Since our bodies are different, one treatment may be more effective in one person and less in another. Some people who have not yet responded to Botox say that Dysport can bring them better results.
Dysport tends to work faster than Botox. Devotees sometimes report results within a single day compared to the three days with Botox. Your experienced injector at Avante will help you determine which one is best for you.
Dysport Near Me
Avante Laser and Medispa currently offer Dysport injections near you both Houston and The Woodlands Texas.
How Popular is Dysport?
More and more people are choosing cosmetic injections like Dysport. According to data from the American Association of Plastic Surgeons, in 2018, more than 7 million people received injections of type A botulinum toxin, such as Dysport and Botox.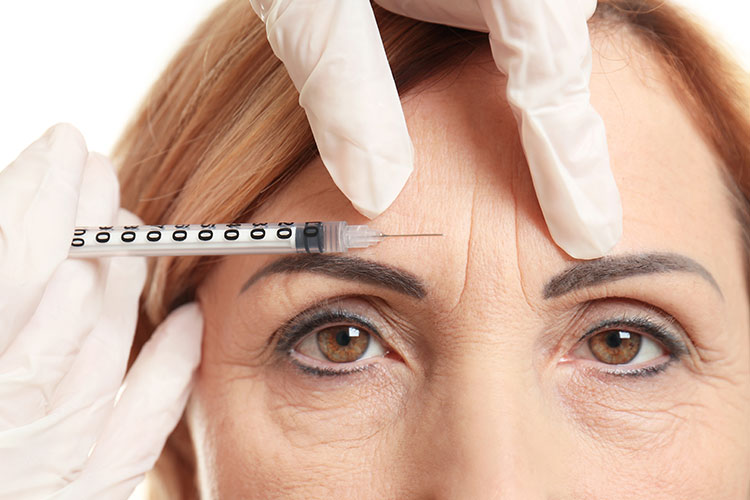 How Common is it for Dysport Injections?
More and more people choose cosmetic injections like Dysport. According to data from the American Association of Plastic Surgeons, in 2018, more than 7 million people received injections of type A botulinum toxin, such as Dysport and Botox.
Contact your preferred location and start your aesthetic and wellness journey today.
The Woodlands
8708 Technology Forest Place
Suite 125, The Woodlands, TX 77381
Houston
3651 Weslayan Suite 200,
Houston , TX 77027