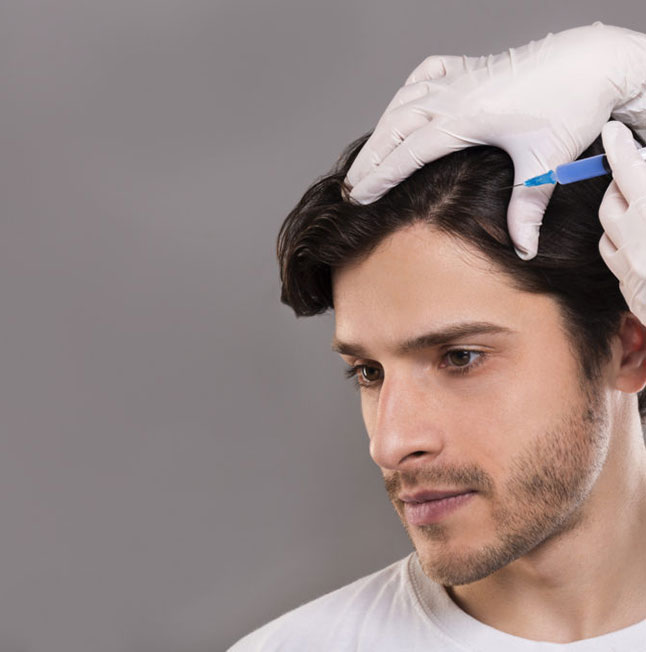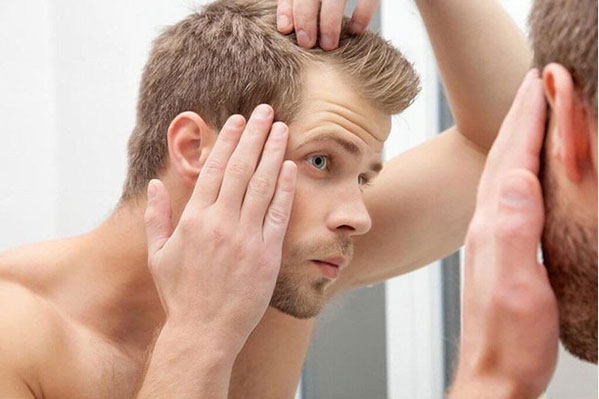 CONSULTATION
Hair Restoration
With PRP
Would you like to stop the loss of hair? Well then PRP (platelet-rich plasma) therapy for hair loss may be what you're looking for. PRP therapy involves drawing blood, processing it, and injecting it into the scalp. Doctors believe PRP injections stimulate natural hair growth and preserve it by boosting blood flow to the hair follicle and thickening the hair shaft. This method is sometimes used with other hair loss treatments. Doctors employ platelet-rich plasma (PRP) to speed up healing in many parts of the body. PRP is known to encourage the growth of new hair.
If you'd like to learn more about hair restoration with PRP from our hair replacement specialists at Avante Laser & Medispa, please call our offices in Houston or The Woodlands, Texas, or schedule a consultation online.
Contact Us

Questions
Hair Restoration With PRP Q & A
What is PRP?
PRP stands for Platelet Rich Plasma. These platelets are naturally present in your blood and are essential for healing. Platelets contain proteins called growth factors. When your body needs to heal or regenerate tissue, growth factors stimulate new cell growth, producing all the different types of tissues needed to restore health.
How Does Hair Restoration With PRP Work?
Hair follicles survive on the nutrition they get from the blood supply. When introducing platelets, administering PRP in the area of damaged hair follicles, strengthens the body's naturally occurring wound healing response. The prepared PRP concentrate is injected into the target area of the scalp, strengthening hair follicles, and stimulating hair growth.
The technician will treat your scalp with a microneedling technique. Your skin will be numb during this treatment. The procedure needs to be performed several times to be effective. The treatment can also increase blood supply to the individual's hair follicles, increasing the thickness of your hair shaft. PRP treatments can help create new blood vessels in your scalp, in some cases, leading to full hair restoration.
Who is a candidate for Hair Restoration With PRP?
PRP is a great solution for both men and women. PRP injections can stimulate new hair growth in men who suffer from male pattern baldness, and women who suffer from female pattern baldness. The procedure requires just a few injections into the area where the hair is currently thinning. If you are concerned about hair loss, PRP treatments may help to restore thinning or damaged hair follicles, resulting in thicker, healthier hair.
Hair Restoration with PRP can be especially effective when treating:
Alopecia Areata
Alopecia Totalis
Female Pattern Hair Loss – at all stages
Hypotrichosis (fine/reduced hairs) of the eyebrows or beard
Male Pattern Hair Loss – especially in the early stages
Metabolic hair loss – caused by iron deficiency or medication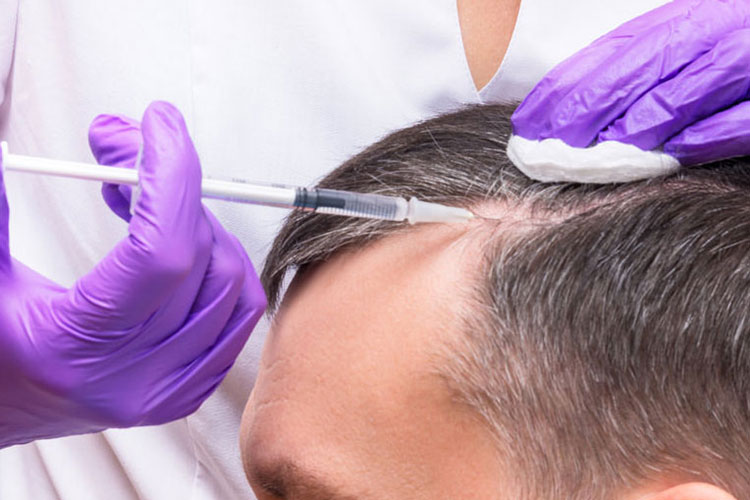 What are the benefits of Hair Restoration with PRP?
Effective results
Safe procedure
Minimal discomfort
No downtime or recovery period
Cost-effective hair restoration
FAQs

Hair Restoration With PRP FAQ
Contact your preferred location and start your aesthetic and wellness journey today.
The Woodlands
8708 Technology Forest Place
Suite 125, The Woodlands, TX 77381
Houston
3651 Weslayan Suite 200,
Houston , TX 77027