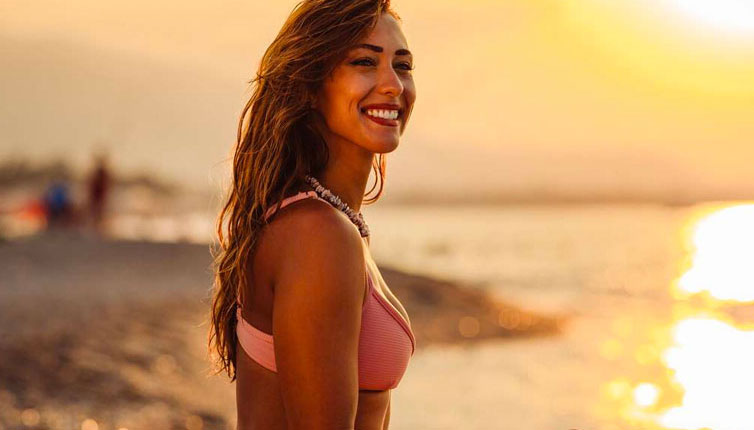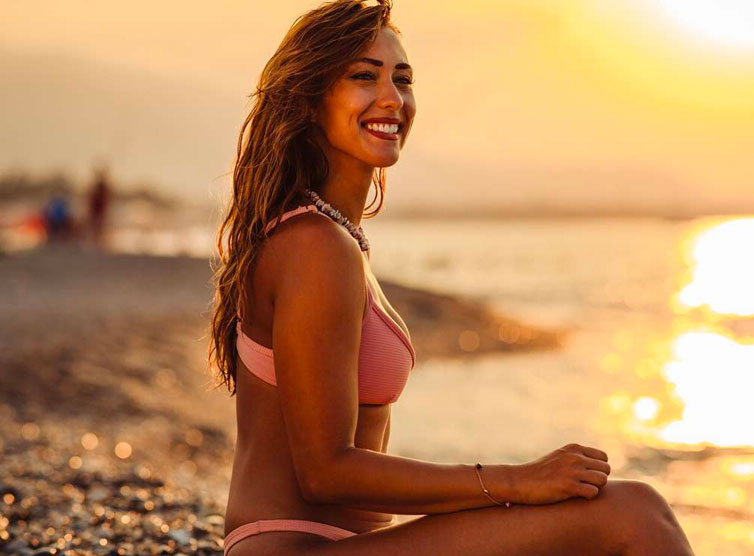 Spray Tan Services
Spray tan services are an excellent way to get a natural, flawless, even tan that offers a youthful, healthy look. Not only is spray tanning safe, quick, and easy, but it can be a legitimate miracle for those with sensitive skin that can't get a tan the usual way. If you're looking for the perfect tan-tastic look in The Woodlands or Greater Houston, TX, Avante MediSpa has the solutions you need at prices you can afford (from the team you already trust!).
Spray Tanning Benefits
At Avante MediSpa, we utilize the Aviva Spray Tanning system from Aviva Labs. This is considered by many to be the best spray tan method on the market. Not only do Aviva Spray Tans provide consistent coverage every single time, but medical professionals developed its unique spray tan formula. Their tanning liquids are natural, vegan, oil-free, fragrance-free, and alcohol-free! This means you get the results you want without the worry.
First time? Check out the fantastic benefits of spray tanning below:
It's Completely Safe
Living in The Woodlands and Greater Houston, TX area, exposure to the sun is certainly not hard to come by. But getting your glow the traditional way comes with many risks - damage to your skin cells, premature aging, and even the "Big C." Spray Tan services let you get the look without liability. Our solutions are all-natural and free of dyes, allergens, and chemicals. We want to ensure you're only putting natural goodness on your skin, which is why Avante invests in the best-reviewed and doctor-developed spray tans on the market.
It's Easy to Customize
There are a million different reasons to add a healthy glow to your skin, and the pros at Avante MediSpa can help no matter the case. Want to dial in the perfect tone for your wedding? Need your muscles and contours to "pop" for that upcoming competition? Whether you want "kissed by the sun" or "fresh back from the Bahamas" tan, we can provide you with a perfect look every time. We can even formulate unique tones to help cover blemishes and pigmentation problems, regardless of your skin type! Learn more about our custom tanning solution and personalized airbrush tan services today!
Get a Slimming, Age-Defying Look
Long gone are the days when chemical-laden spray-tanning liquids left you looking like a two-toned Oompa Loompa. Modern tanning solutions don't "dye" your skin with orange streaks- they're made with all-natural ingredients to encourage a healthier, far more natural appearance. In fact, airbrush tanning is essential to getting that youthful, slimming look we all want without putting our skin at risk. At Avante MediSpa in The Woodlands, we can mask imperfections, blemishes, and varicose veins while highlighting your natural curves and contours. Schedule a spray tan appointment today to see how!
You Don't Need a Reason to Look Your Best
Avante MediSpa is happy to offer a wide variety of specialty spray tanning services to suit any occasion. For instance, when wedding season hits Greater Houston, you can book a group appointment to get your entire bridal squad an identical glow. Competing in a swimsuit or fitness competition? Ensure every muscle and contour you've worked so hard for pops for those judges with the best tanning in Houston!
You don't need a reason to look your best - you just need Avante MediSpa. If you're located in The Woodlands, Spring, Conroe, or anywhere else in Greater Houston, TX, know that the perfect tones from the best spray tans are only a few miles (and a few minutes) away!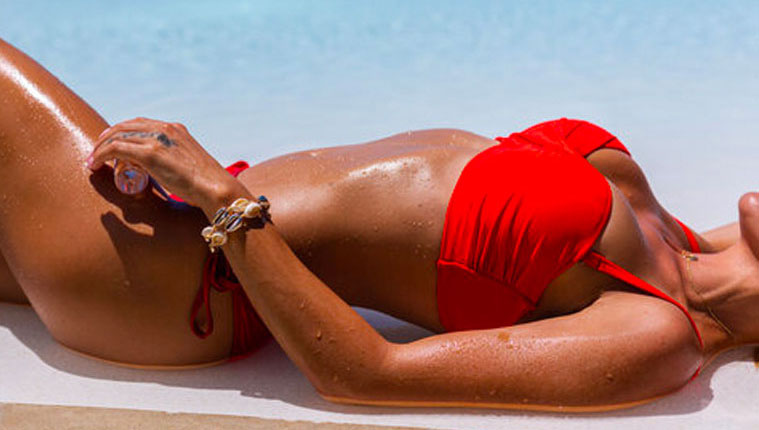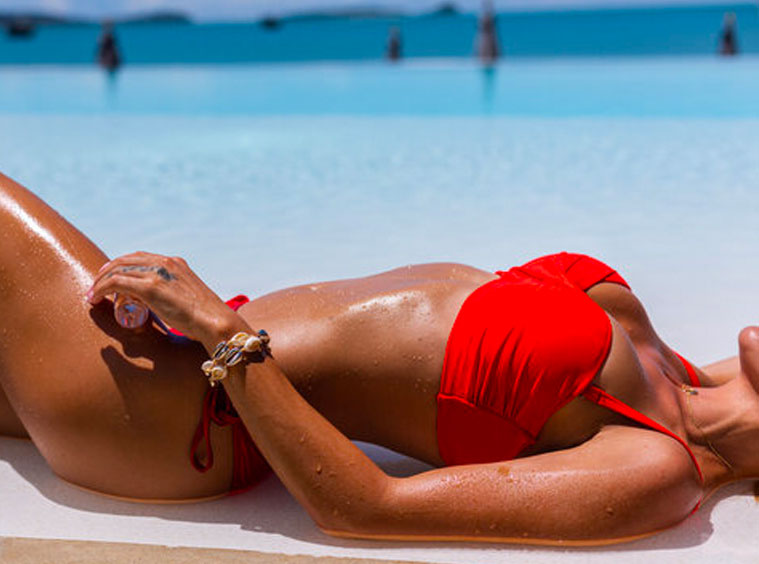 Your Woodlands Spray Tan Team
There are plenty of reasons to get excited about Avante MediSpa's top-notch spray tan services. Our spray tanning services are the perfect way to get a natural, flawless, even tan in minutes, with no harmful chemicals. Whether you are looking to prepare for your wedding, look your best on the competition floor, or just want to look and feel your best, Avante MediSpa can help.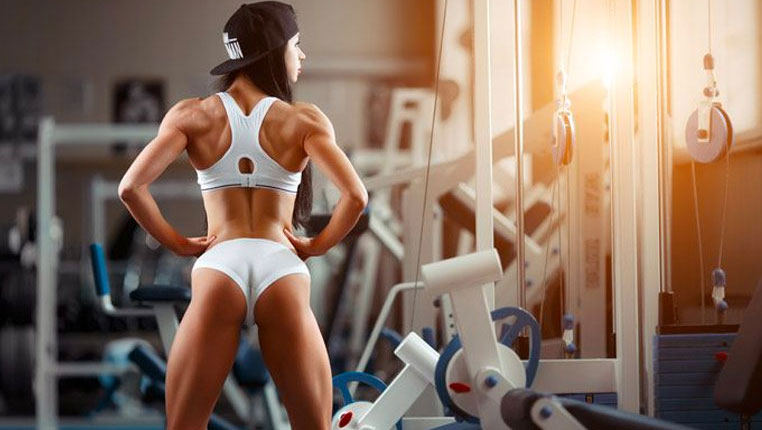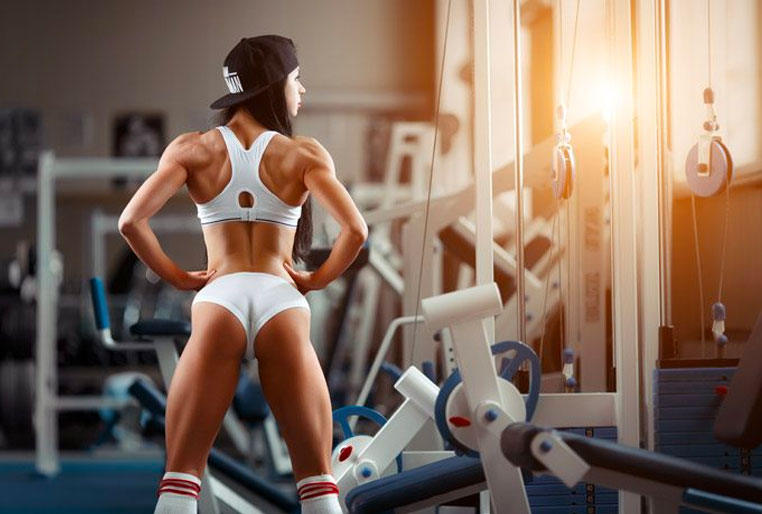 Tanning For Sports Competitions
If you're looking to show off your body on the competition floor, a spray tan is the ideal way to enhance your look. A spray tan prevents sun damage or skin irritation while still getting the perfect glow. Our trained technicians will provide an even and natural-looking tan that will make you stand out from the competition.
Wedding & Bridal Party Tanning
On your special day, you want to look and feel your best. That's why Avante MediSpa offers wedding spray tan appointment services that will give you a beautiful healthy tan for the big day. Our experienced technicians will help you achieve the perfect sun-kissed look without worrying about the dangers of sun exposure.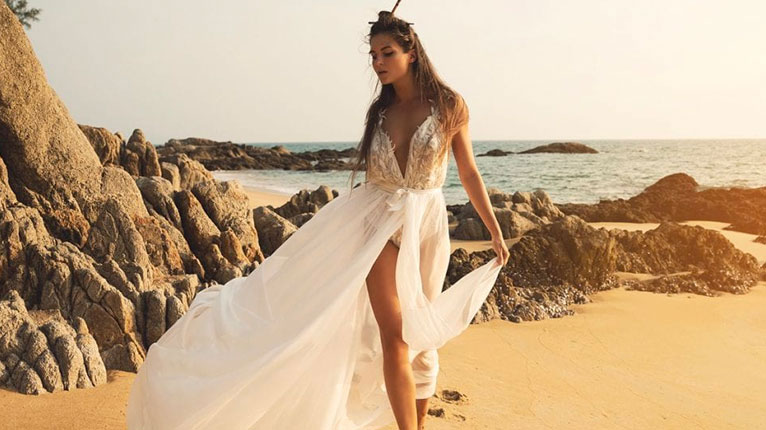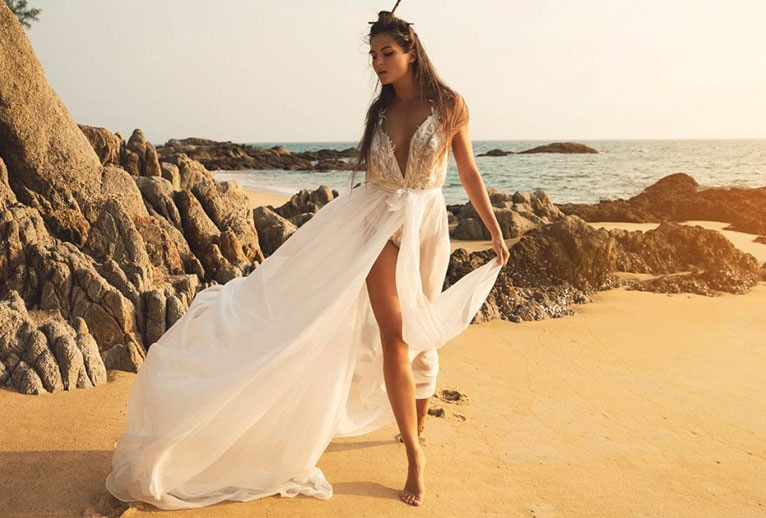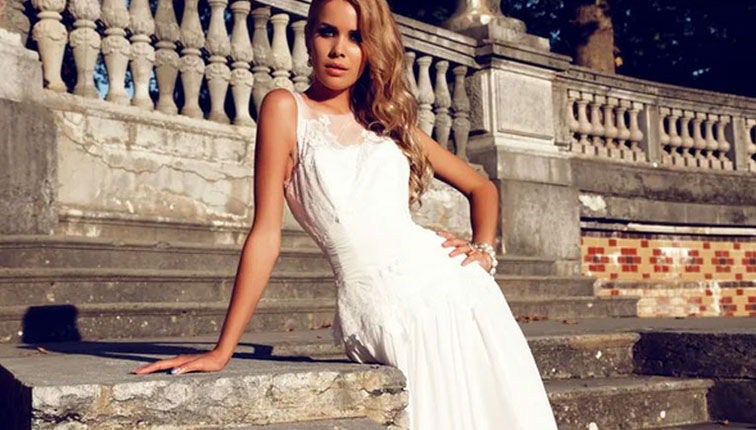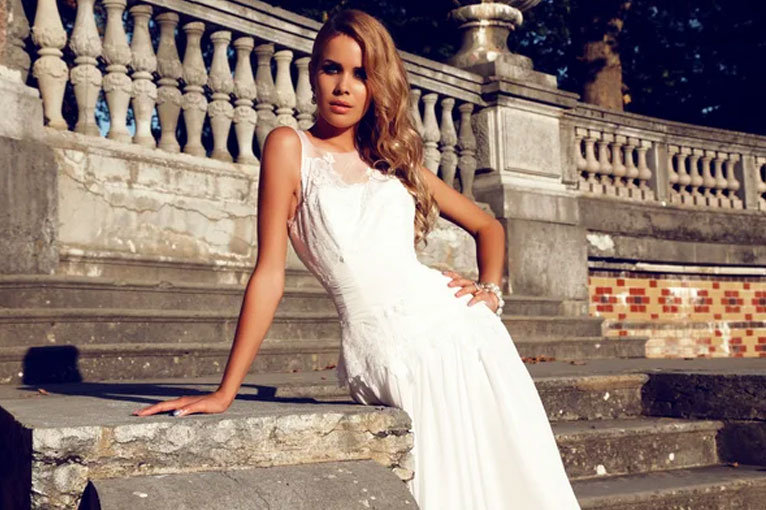 Custom Tanning
We understand that each individual is unique, so we strive to provide a custom airbrush tanning experience tailored to your needs and preferences. Our technicians will work with you to create a personalized airbrush tan that gives you the desired results for your skin type and special occasion.
Tanning Packages
Bring a friend (or four) and make it a tanning party! Avante MediSpa offers special signature tans in custom packages for groups of four or more. Our experienced technicians work to ensure that everyone in your group receives the perfect spray tan without having to worry about any lines, streaks, or unnatural tones.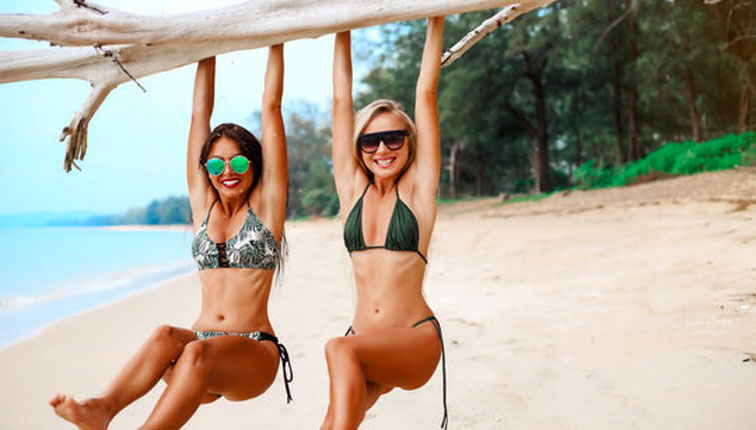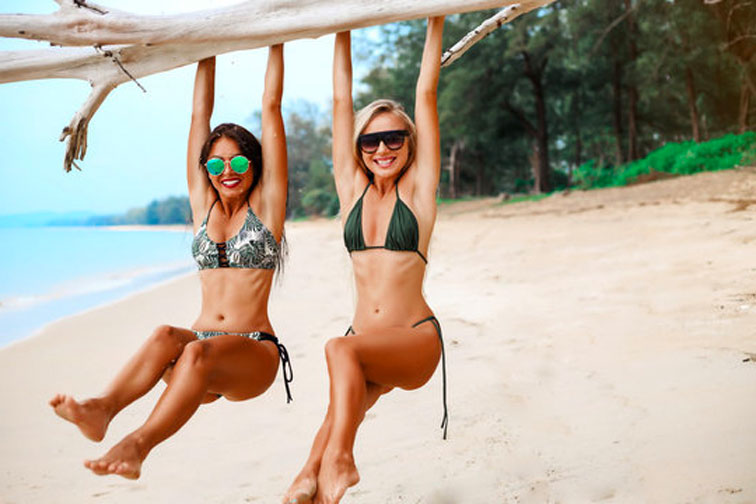 FAQ
If you love your skin, you probably already treat it to regular moisturizing treatments. However, you'll want to step things up just a little bit once you leave Avante MediSpa with your brand-new tan. The goal is to slow down your body's natural exfoliation, so you should moisturize several times per day (more if you're out in the sun). To further extend the life of your tan, ask our technicians about Aviva moisturizing products.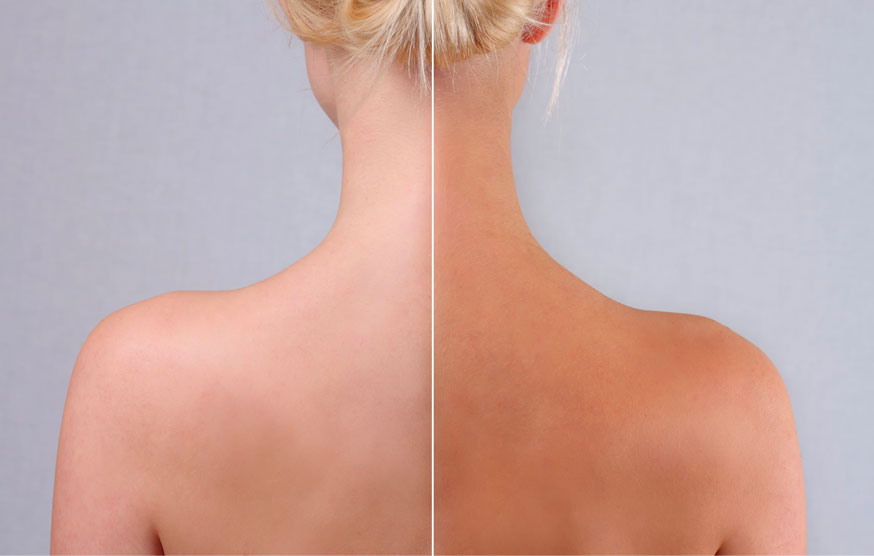 The Best Spray Tanning
The Results Last – With proper moisturization and skin treatment, your new spray tan can last between 7 and 10 days. That's an entire week with a stunning summertime look regardless of the time of the year! No more UV rays or skin-damaging tanning beds. Let us formulate a tone that will compliment your skin's natural beauty while minimizing the appearance of fine lines and wrinkles. Plus, with Aviva Spray Tanning solutions, you can shower just 30 minutes after your treatment. If you have questions about our Houston TX services, reach out today!